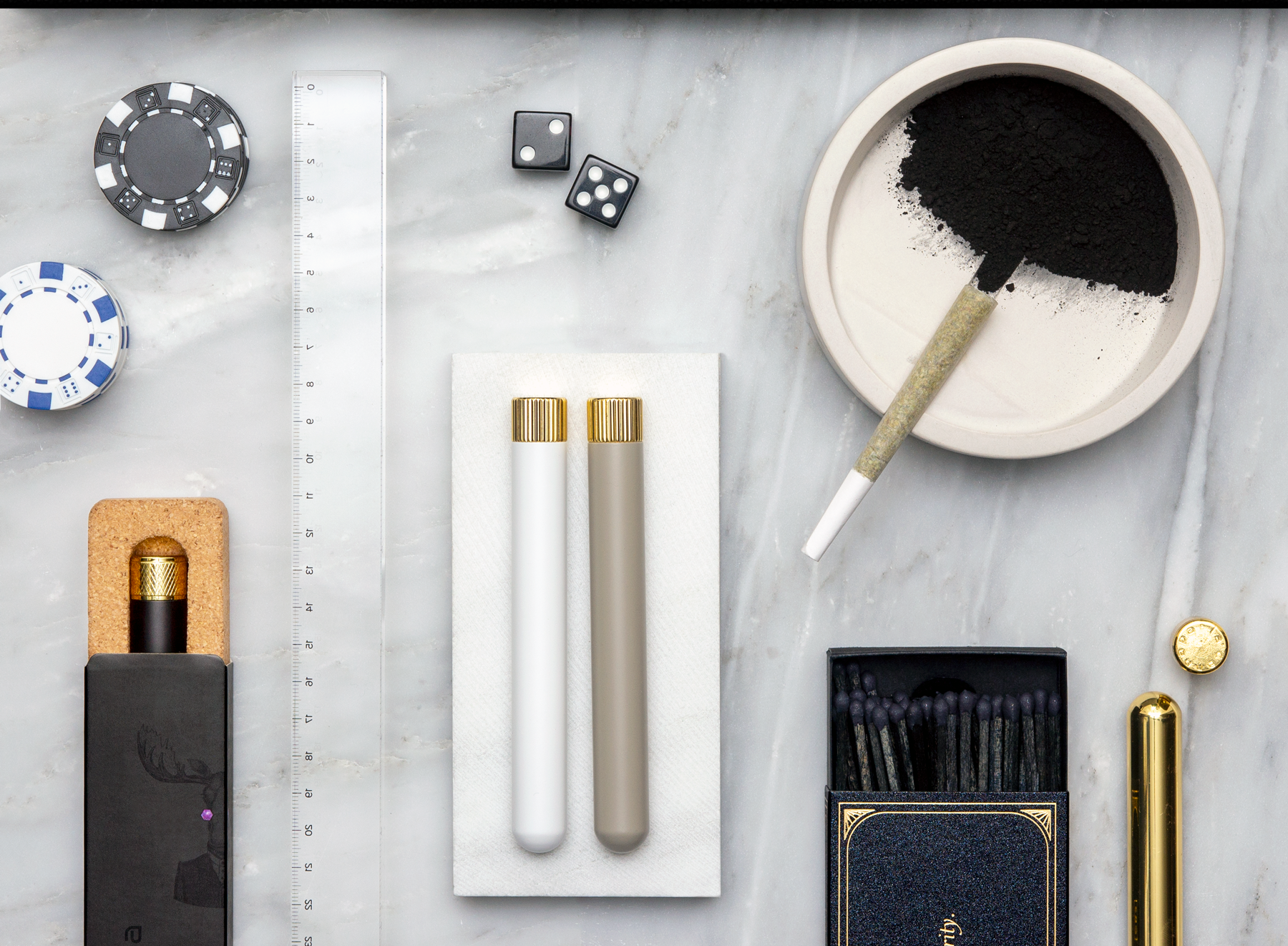 Doob tubes are small and compact containers designed to store your pre-rolls and herb in airtight packages that aim to keep your herb safe discreetly, no matter if you carry it in your pocket or bag since they are odor-proof. Companies use durable materials that can resist moisture when producing doob tubes. Therefore, you don't have to worry about buying a new one constantly. 
Types of Doob Tubes
An essential factor to consider when buying a doob tube is its material. Depending on your needs, preferences, and budget, you will find specific types of doob tubes that will meet your expectations best.
Glass Doob Tube


Wood

Plastic 

Doob Tube
Metal Doob Tube (Aluminums, stainless steel  and Brass)
Doob Tube Functionality 
Smell-proof Doob Tube
Most us will admit that one of the most challenging things to experience is needing a smoke in a place or situation where it'll be awkward to bring out a stash box to roll up for a smoke. Not only is it a bit strenuous to go around carrying a stash everywhere you go, but it could also be awkward to begin to roll up in public spaces. When it comes to situations like these, there's the need to maintain a level of discreteness.
Child-proof Doob Tube
We are aware of how curious a child is, and that could be a problem when we are trying to be discreet with some of our items at home. If you have to be around kids often, there are some excellent child-proof doob tubes for you. These tubes resist a child's impulse thanks to the well-known push down and turn lid, which is ideal for this task. 
Metal Doob Tube 
Made of premium high quality brass or stainless steel, La' Tube is high-class pre-roll protection for your pre-rolls when storing them in your purse or pockets. The screw-top encloses odors with a lock-tight seal to keep unwanted smells from escaping. All contents stay dry and preserved with this premium smoking accessory. No matter if it is raining or a hot day, your herb will stay in condition with this top-rated smoking accessory. 
Protect Joint and Easy to use
compact and portable joint case makes it easy to slide in a spliff and protect it from bending, moisture, or from coming unrolled when you're traveling or on the go.
What Makes La' Tube Unique